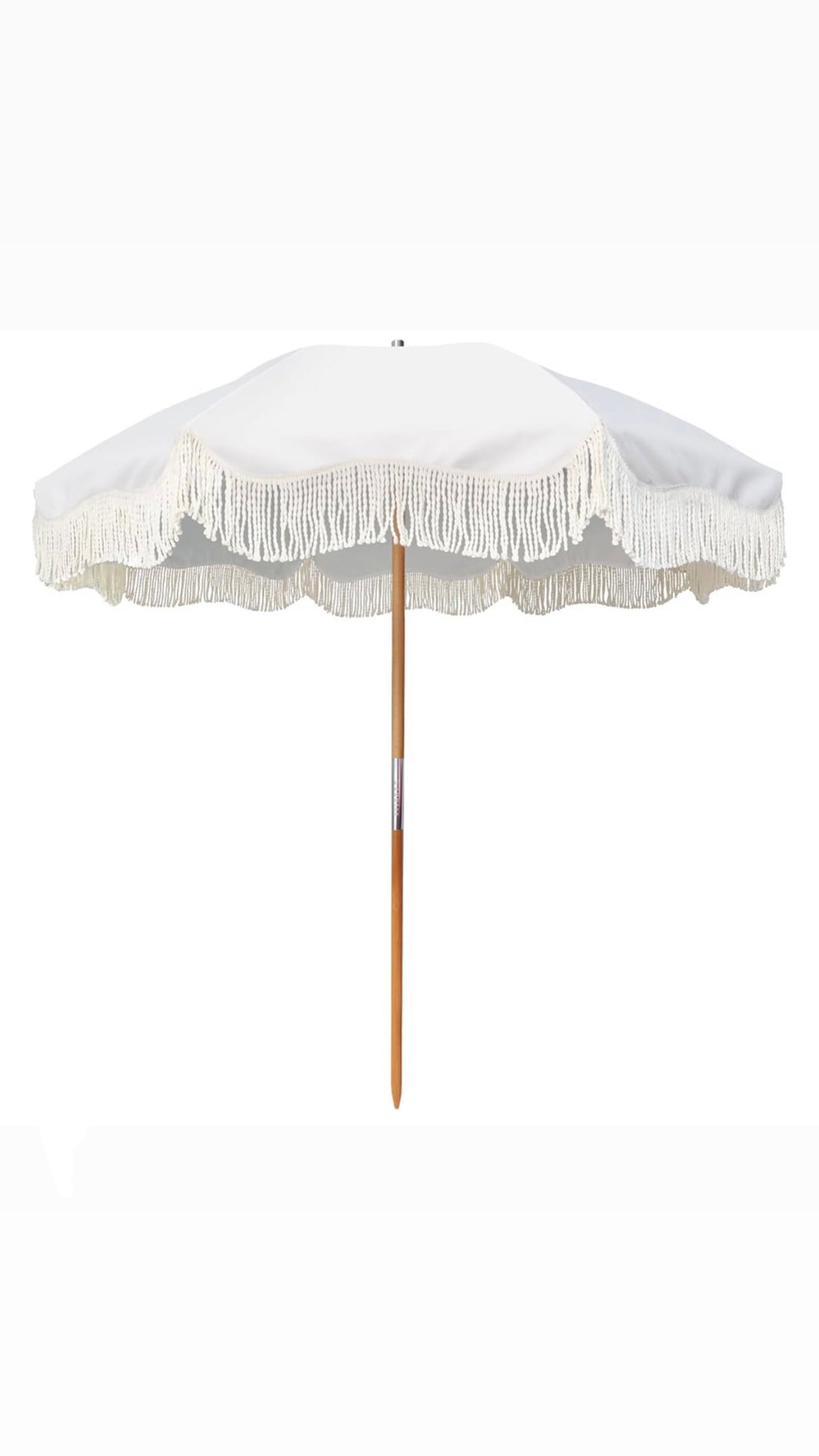 All White Umbrella With White Base
Extra large 8' diameter, lightweight, powder-coated aluminum umbrella with durable polyester and fiberglass and cover with raffia for a sense of tassel charm. Whether you're building a backyard barbie-themed oasis or just wanting a fun way of staying out of the sun, this 8' umbrella will provide you with fun style and shade. Covered in raffia (hula), it features a vented canopy, 16 interior fiberglass ribs for superior strength, an aluminum pole. Come with base stand. Best used in the center of guest tables provided with a hole for easier slide in.
Available For Delivery & Pick Up.
Please note: Rental props are not brand new and may obtain wear and tear. As best as we try to touch up in the best of our ability, we advise to visit the showroom in person to see current conditions. You may not see imperfections in pictures. Prices are subject to change without notice.
View Delivery Minimums
---