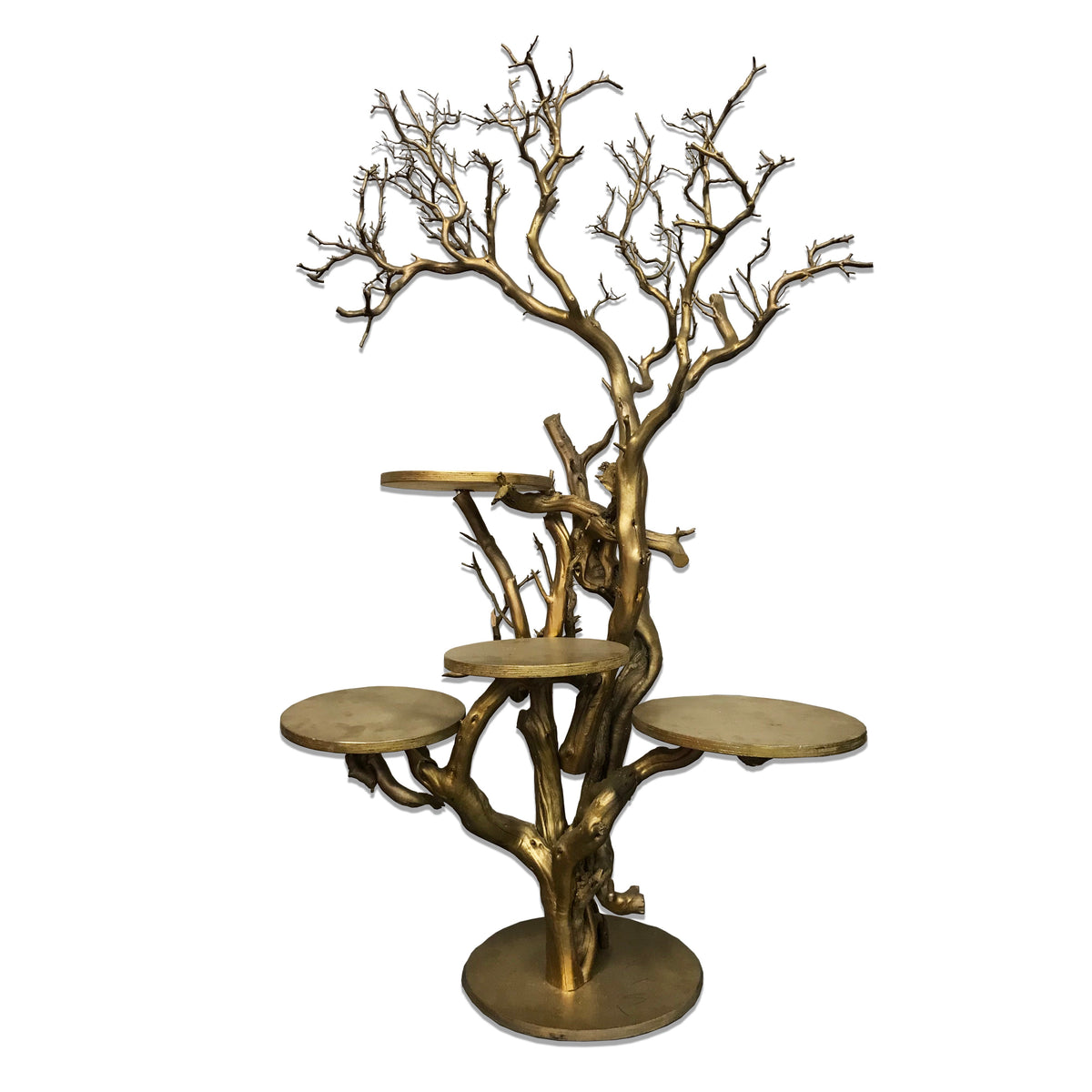 Dessert Tree
The dessert tree is the perfect accent to your dessert table.
Best used to display your desserts, sweets, or favors.
This oversized tree will compliment numerous the,es and will leave a lasting impression on your guest.
Size:  60" H x 16" W
Plate Sizes: 12" Wide 
Made from high qualityresin fiberglass to ensure a beautiful long lasting prop.
Please note: Rental props are not brand new and may obtain wear and tear. As best as we try to touch up in the best of our ability, we advise to visit the showroom in person to see current conditions. You may not see imperfections in pictures. Prices are subject to change without notice.
View Delivery Minimums
---