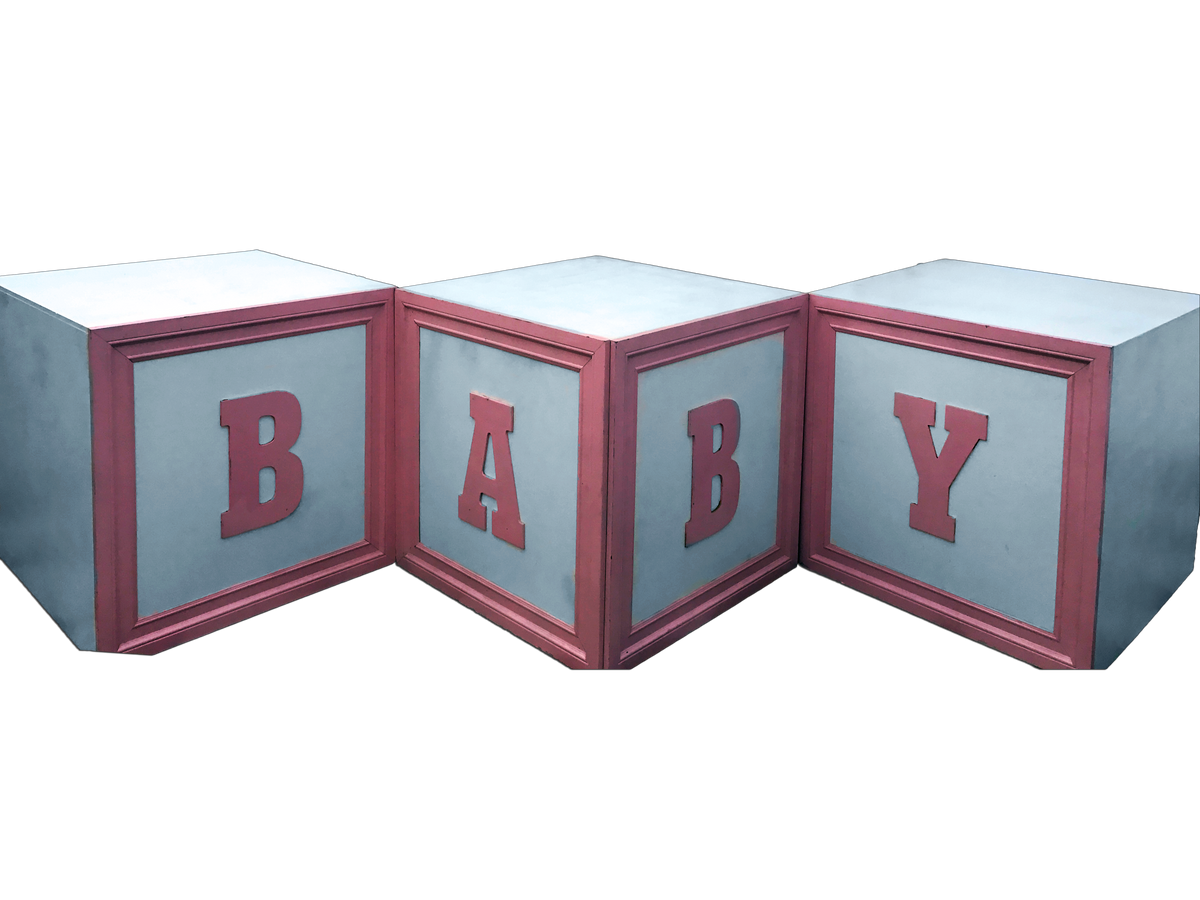 Light Pink Baby Block Table
Your baby shower won't be complete without this beautiful baby block table!
It is the perfect piece to display all your desserts or your gift station and is a fun piece to add to your next baby shower.
Size: 3 ft L x 2.6 ft H per block ( 9 ft L in total) Made from high quality wood to ensure a beautiful long lasting prop.
Our "Pink Baby Block Table" are available for pickup and delivery. Book them today!
Please note: Rental props are not brand new and may obtain wear and tear. As best as we try to touch up in the best of our ability, we advise to visit the showroom in person to see current conditions. You may not see imperfections in pictures. Prices are subject to change without notice.
View Delivery Minimums
---