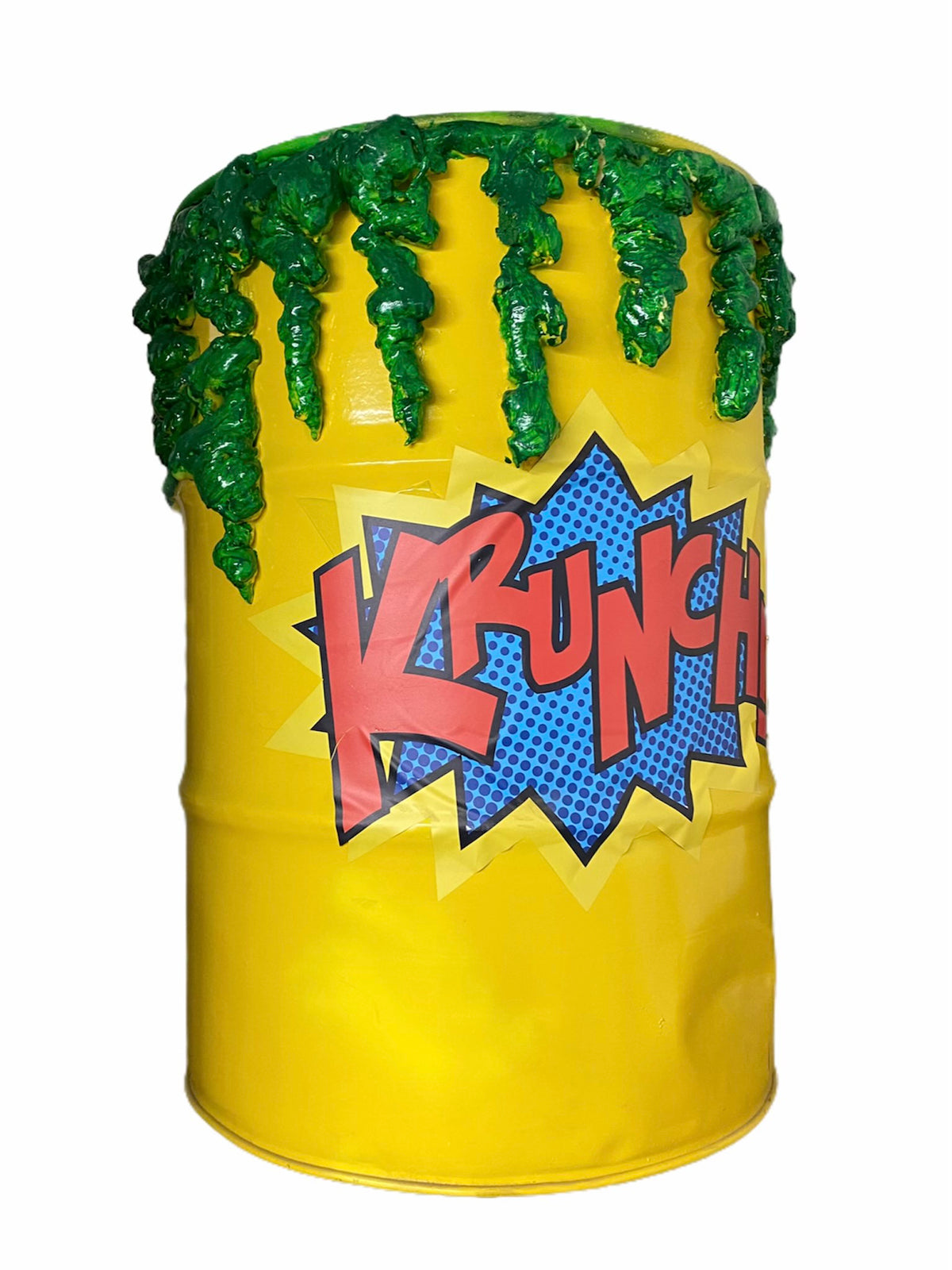 Yellow Krunch Barrel
BOOM! BAM! KRUNK!  No cartoon themed party is complete without these fun, detailed, and exciting props.  Whether you need your Superheroes to stop villains or want to have a complete backdrop environment for your guests to escape into…these Explosive Barrels will blow up with excitement.
Price Is Per Barrel
Our "Yellow Krunk Barrel" are available for pickup and delivery. Book it today!
Please note: Rental props are not brand new and may obtain wear and tear. As best as we try to touch up in the best of our ability, we advise to visit the showroom in person to see current conditions. You may not see imperfections in pictures. Prices are subject to change without notice.
View Delivery Minimums
---